Hudson Wealth Management
You care for the future of your patients, let us care for the future of your retirement.
Learn More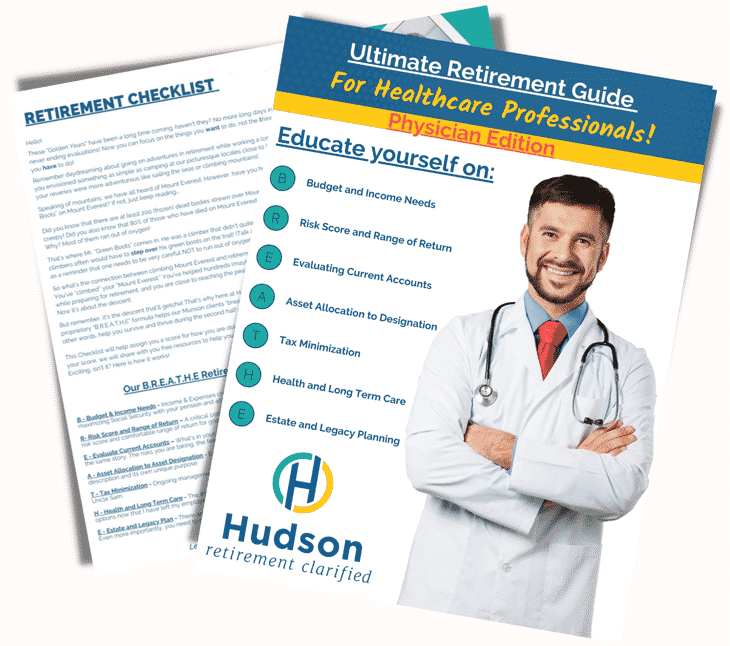 GET OUR FREE ULTIMATE RETIREMENT GUIDE FOR HEALTHCARE PROFESSIONALS
AND BONUS GIFT!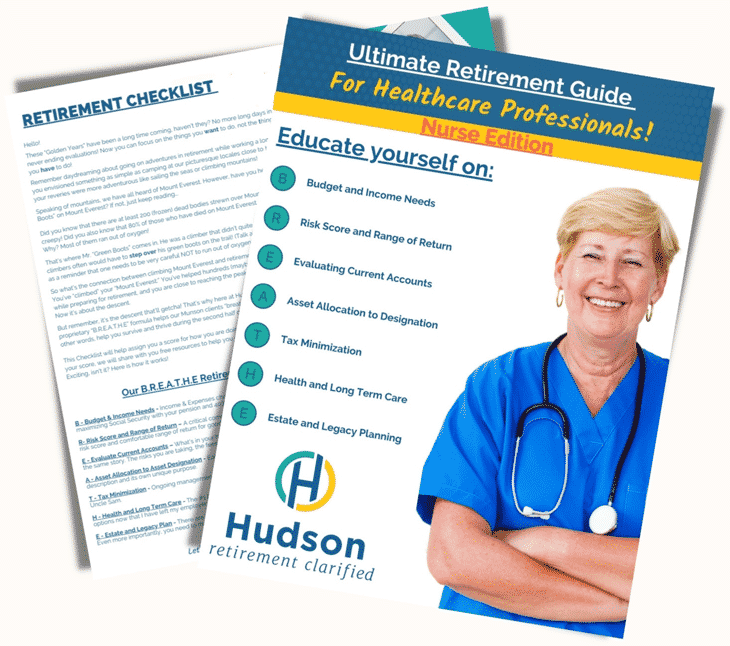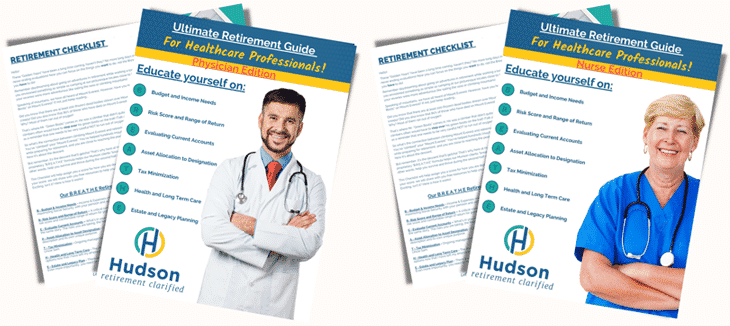 GET OUR FREE ULTIMATE RETIREMENT GUIDE FOR HEALTHCARE PROFESSIONALS
AND BONUS GIFT!

Our Passion For Helping Healthcare Retirees
We understand what it is like to be a part of a family devoted to nursing because both of our "better halves" work in healthcare! Because of this connection, we have chosen to devote our careers to helping healthcare retirees navigate the complex journey that is retirement. We have found that at this stage, many folks don't know where to turn. We are the resource you can rely on to educate and assist you with the challenges of Medicare, Social Security planning, taxation, and portfolio management.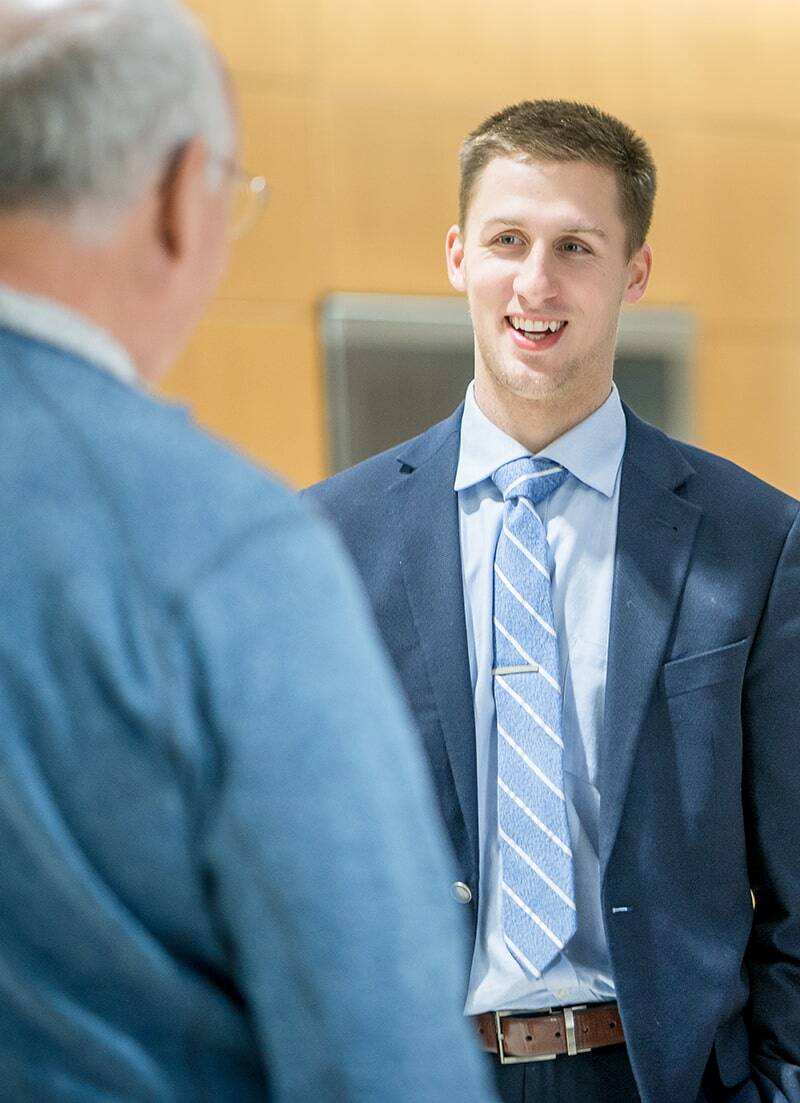 FEATURED ARTICLE
3 Crucial Steps for Healthcare Professionals approaching Retirement
Retirement is the biggest lifestyle change in everyone's adult life. It can be daunting, as it presents major shifts in our schedule, habits, and the way we think. As important as it is, it doesn't have to be overwhelming.
In Good Hands
Our Specialized Team: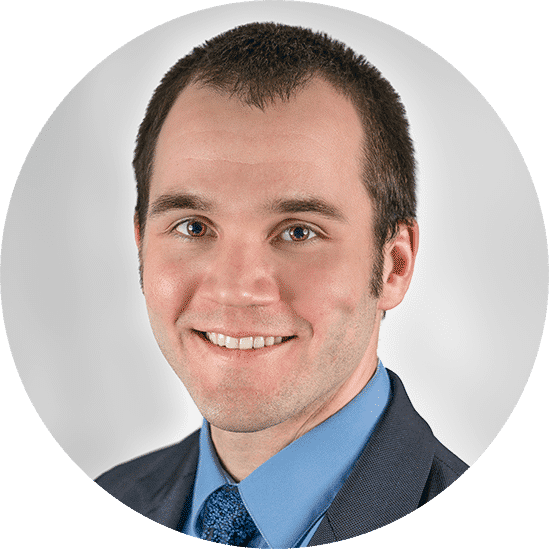 John was born and raised in Traverse City and just purchased his first home in town with his wife. They both share a love of the outdoors and enjoy the four seasons that our beautiful state has to offer. John's desire to help healthcare professionals was born from watching his wife working long (and often overnight) hours at the local hospital. He is passionate about helping folks with similar careers plan for their retirement. Happy to alleviate a lot of the stress that comes with the big step of retiring, he is committed to making sure you have the right plans in place for your specific needs.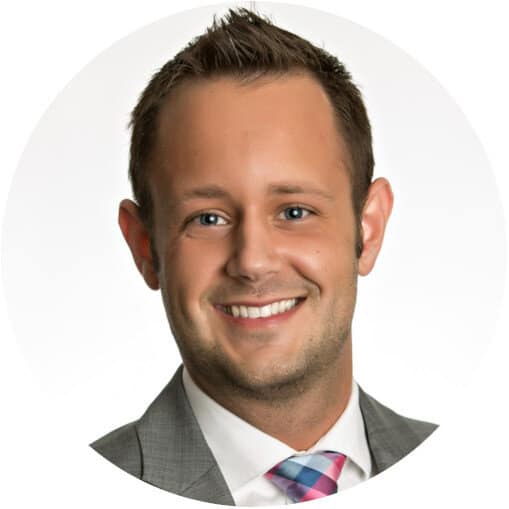 Tim is a Grand Valley State graduate with a strong passion for his family and community. He has a daughter Ella that he builds his life around. Spending his weekends helping coach her in basketball and any other sport he hopes she will pick up. As well as always being a good "Princess Dad" for all of those Frozen movie nights. He also is passionate about giving back to the community through the Hudson Helps initiative supporting Relay For Life and the Alzheimer's Association. By focusing on healthcare employees, he has been able to learn and identify their primary concerns heading into retirement. This has given him unique insight and the ability to tailor his planning around them.