The Covid-19 Pandemic has been a difficult time for everyone across the world. One profession that has had to rise above the hardships was Nurses. In the aftermath of the "Year of the Nurse", the Hudson Agency wants to say thank you for being there in our time of need and continuing to be there for us. We want to be the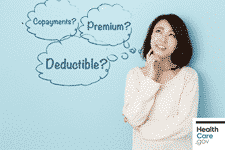 re for you when it is time to become a retired registered nurse!
I'm sure, like me, you have been to a party or two in your day. I am sure, like me, you have nursed a beer or two as well. You sip it slowly, easing into the atmosphere, or you sip it slowly so as not to have too much before heading home. So why in the world am I asking you to recall your brew intake habits? Well, believe it or not, you can make a comparison to preparing for retirement! You see, educating yourself on all aspects of retirement will help you "nurse" or ease your way into it. The more you know beforehand, the easier the transition will be! Like right now, you may be wondering when I can retire? Well, it has to come down to age and income.
Does age matter for retiring from nursing?
The average age of the retiring American is around 61 years of age. However, according to recent studies, registered nurses are retiring even sooner. Due to the parameters related to social security, this could leave some facing penalties. There are other options to maximize benefits, just over 80 for everyone from all different walks of life. Whether you are still working, planning to retire, or already retired: there is a plan that works for you.
In the case you are one of the unique individuals who will work up to turning 65, sticking with your employer's health insurance plan might be ideal. However, it is possible that there are more fiscally responsible options for you out there. But what happens after you may retire? Dropping your employer's plan and finding a new one that best fits your life might be more fitting.  
Does income matter for retirement?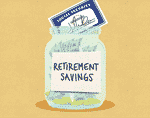 Once you have figured out when you will be retiring from a career as an RN, you need to make a plan for how you will fund your retirement. If you are between 62 and full retirement age of 67, social security could be the best option for you. However, there are limitations such as the "earning limitation". 
For 2021, the first limitation is $18,700 for a year or $1,558 a month; social security could deduct one of every two dollars earned. The second earning limitation is $50,520 for the year or $4,210 for the month; social security could deduct one dollar for every three dollars earned until you are at full retirement age. 
That's 33.3% of your income over $50,520! 
So let's say you are at full retirement age, a large percentage of your wages could still be taxable. Retirement can be funded through your 403b or your TransAmerica account, though these paths could be subject to several tax consequences as well. Booooo!
This whole process brings up the terms such as, "asset allocations"  and "asset designation". These key terms are crucial to understanding nursing retirement funding. "Asset allocation" means putting money away for it to grow (adding to 403b or TransAmerica accounts). Whereas, "asset designation" means taking money from your designated account (this is where your retirement money comes from). 
All of this can feel like learning to interpret Arterial Blood Gases all over again, but the Hudson Agency is here to help guide you through this whole process. 
Other Questions to consider:
There may be other questions a retired registered nurse may have:
"What plan best suits me?"

"Am I paying too much?"

"Will my plan be accepted everywhere?"

"Can I relax after retiring or will there still be stress?" 
Having an advocate for your RN retirement plans will assist in relieving some of the stress that comes with retiring.
If you would like further information on planning for or reevaluating your retirement from working as an RN, or simply want to chat, give us a call at 231-421-7391.